(TWBC04-D) Simply Hooked- Theme
For more information on Patterns a la Carte and how they work, click here!




You have two different pouch labels to choose- "Love to Crochet" and "Yarnaholic."




It also comes with OPTIONAL side seam tags (seen below.) They say, "Yarnaholic", and "Love to Crochet."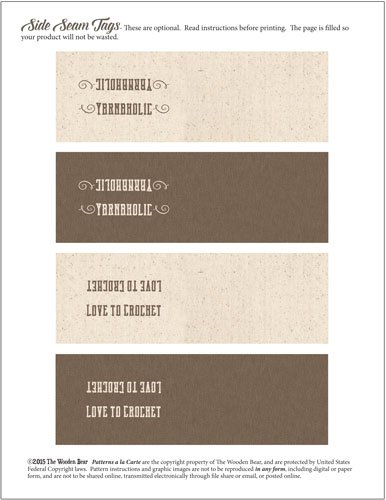 Besides small amounts of your chosen fabrics, you will need Soft and Stable for the batting/support for the bag, and printable fabric sheets for printing the themes. See "Suggested Products" at the bottom of the page for links to these products on our website.