Skip Navigation
Website Accessibility

FREEBIE September Printable
Please note: This is a file download in pdf format. Add to cart, and when you check out there will be a link in the next screen, or it will be emailed to you.


This is an absolutely FREE pattern and printables that you can use to make a pincushion, magnets, window clings, or anything you desire!

It coordinates with the September Hoot & Holler Table Topper Pattern.

The download comes with instructions for making the cute little pincushion, and gives you more ideas for making the magnets, towels, stickers, and more!



This free download is for INDIVIDUAL USE ONLY. The pattern may not be sold. It's simply for our customers to use and enjoy... for FREE! You may make FINISHED PROJECTS to use as fundraisers, or to sell at small crafts fairs/shows, as long as you include information with each product sold that says the original design/graphic was designed by Kelly Mueller of The Wooden Bear. Quilt shops are allowed to sell kits for these projects, and may include the pattern with the kit, as long as the pattern is not sold individually.





Here is a link to the cotton fabric sheets I like to use from The Electric Quilt Company.

https://electricquilt.com/online-shop/inkjet-fabric/
Use any of the monthly freebie graphics to make this pillow ornament!
(See the

December freebie

for instructions.)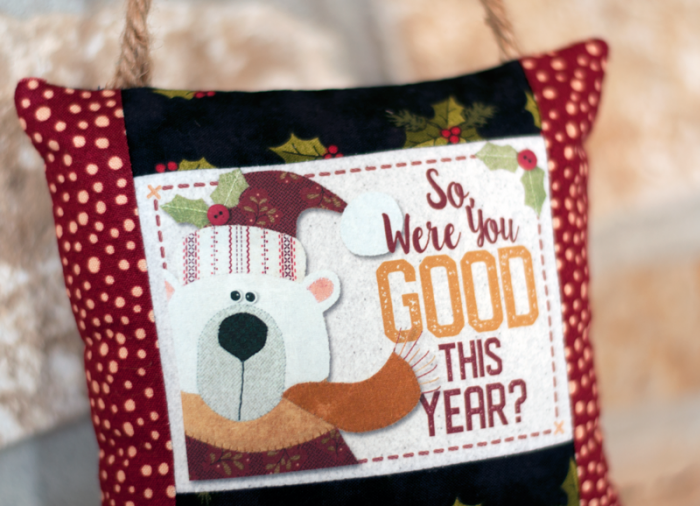 CHECK OUT THESE SEPTEMBER PROJECTS FOR SOME MORE INSPIRATION!


(

These graphics are the same size, so you can substitute the ANY of the monthly freebie printables and use them to make the same projects.

)








Print the graphics to printable magnet sheets, and stick to your fridge, filing cabinet, or other metal objects! You can also print them to printable sticker sheets.





Print to CLEAR window clings, and add it to windows and mirrors! This one was hard to photograph. The picture doesn't do it justice! You could also cut the "cutout" graphics to sticker sheets and magnet sheets, and even vinyl sheets.


Print the larger graphics to printable heat transfer material for dark fabrics and iron to a towel, a bag, or anything you wish.